Submitted by

NPMSSupport

on Thu, 10/12/2020 - 13:49
A big welcome to the NPMS Team for Sarah Shuttleworth! Sarah is joining the NPMS team this month and for the duration of 2021. She will be taking on the role of Volunteer Manager, based with Plantlife, while current volunteer manager Rachel Murphy bids us a temporary farewell to head off on maternity leave.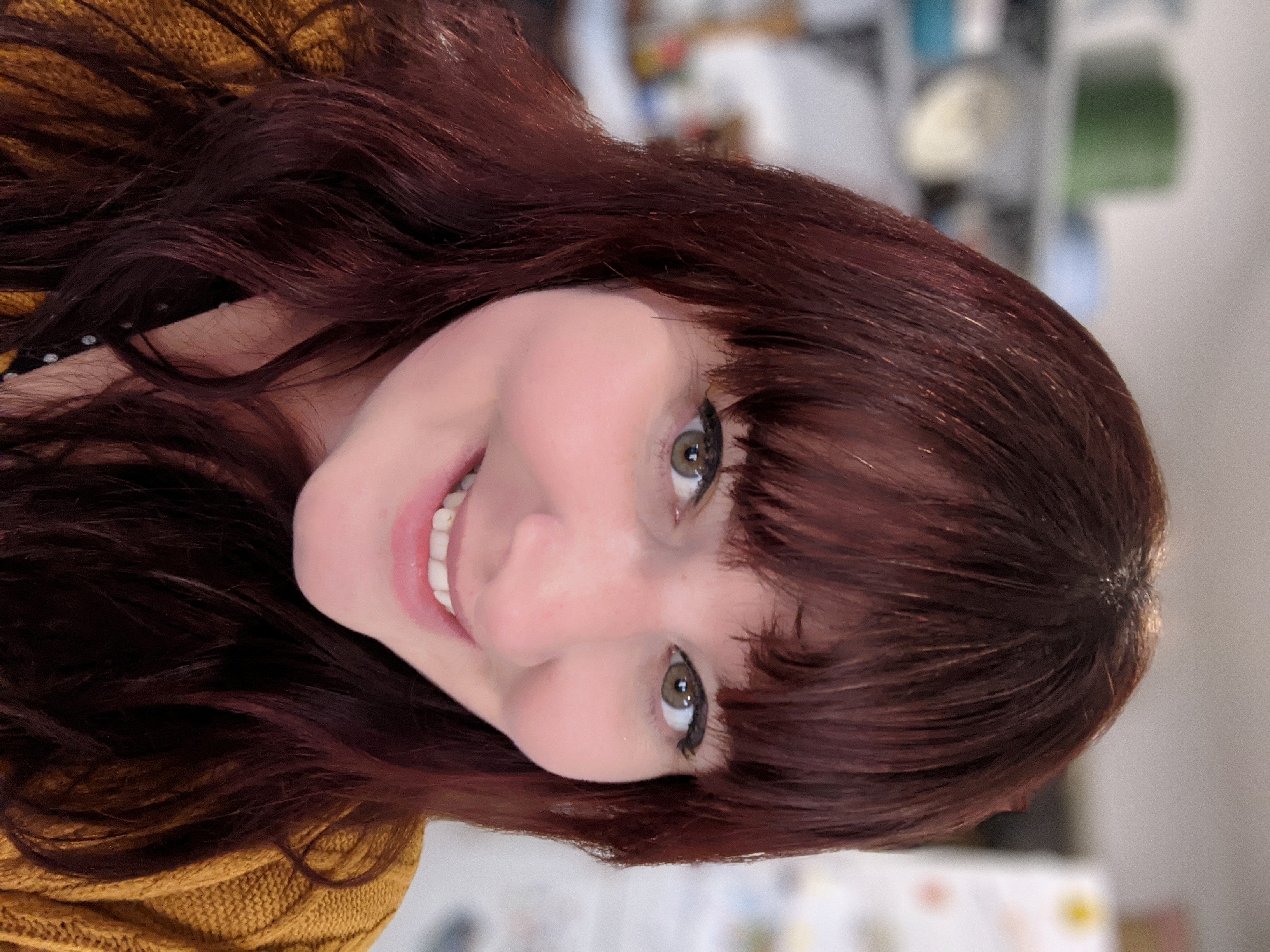 An introduction interview with Sarah:
Can you tell us about yourself – what were you doing before you came to the NPMS?
I have been obsessed with natural history since as long as I can remember, initially into birds because my south African born dad was a keen birder, so aged 10 a trip to Zimbabwe cemented my love of the natural world. I was lucky enough to study Zoology at Kings in London and spent 8 weeks in the Indonesian Jungle studying bird diversity for my final year project. After my degree I was super excited to begin my career in conservation only to discover all that theoretical knowledge wasn't half as important as actually immersing yourself in field skills. So, for a couple of years I spent my time Island hopping working as a volunteer or sometimes paid roles working at various Bird Observatories, projects etc. These experiences ranged from living in the Lighthouse at Bardsey Island working with the bird observatory, volunteering on the Canna Seabird Recovery Project monitoring rat eradication, a short stint on the Calf of Man and Corsica and habitat management work on the Isles of Scilly for the wildlife trust.  I then worked for the RSPB for a couple of years as an events and membership assistant.  It was at that point that my focus in natural history changed, after a volunteering opportunity once a week with the Local Wildlife Sites project in Warwickshire with the Wildlife Trust. My mentor taught me plant identification and boy I was hooked instantly. I soon became his assistant when funding allowed and rapidly progressed to become a project officer. After nearly 13 years in the role, during which time I immersed myself in all things botanical, I gained confidence and experience through training courses, lunchtime botany clubs with an expert botanist, adding to the herbarium records and by simply getting out in the field nearly every day of the survey season. In 2019 however, I had to leave my lovely colleagues at the Wildlife Sites project. As a family we decided to relocate to Somerset to live a more rural life. After only 3 days in our new county I started volunteering for Plantlife on the Colour in The Margins Project. I also began going out as much as possible with the Botany Group and Rare Plants group. I became an active member of our village wildlife group and county moth group. I have also been busy creating wildflower areas in the village and at my children's school.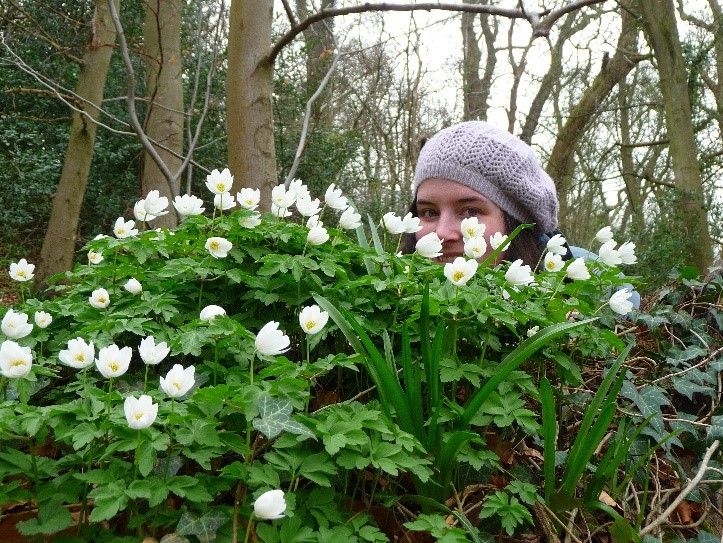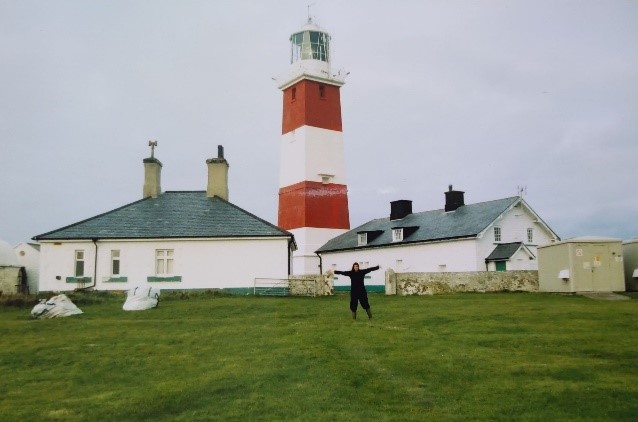 What would you say was the main thing that attracted you to the role?
During my time with the Local Wildlife Sites partnership project, I developed a passion for teaching botanical field skills to my volunteers. They were invaluable to making the project the success it was, as we surveyed and designated around 50 new sites per year. I love the fact that the NPMS is built on the foundation of volunteers getting out there surveying and data gathering. They are providing the data to evaluate the status of our wild plants and habitats we all love and value so much. They are the fundamental backbone and without them the scale of data collection would not be possible. Therefore, the need to invest in the volunteers by training and encouraging them to develop their skills is a vital part of the scheme. They can also learn from each other and with the support of dedicated mentors, feel like a community of plant experts, which is an exciting prospect for me. Seeing a person grow in confidence with their ID skills is hugely rewarding and gives me the opportunity to continue my learning also.  During our first lockdown in 2020 I took the opportunity to continue inspiring my children to love the natural world. In particular I spent the time to teach my son botanical field skills and he has since become a proper budding botanist.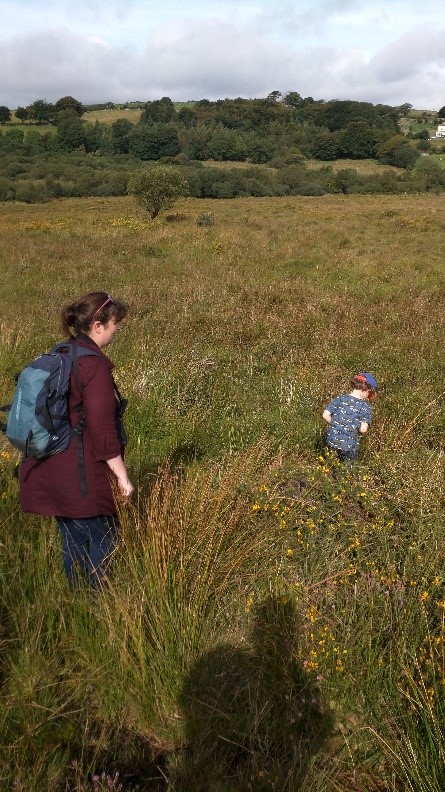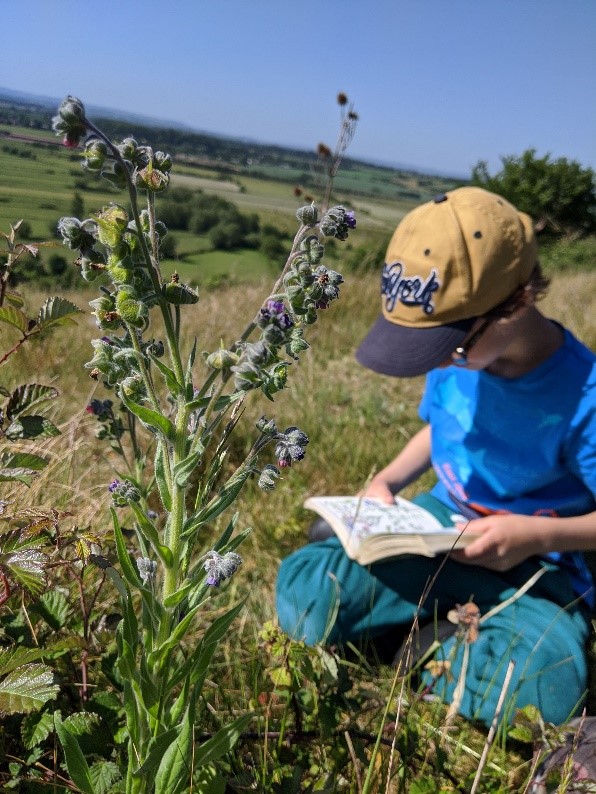 It's a wide ranging role, are there any aspects of the scheme you are really looking forward to getting your teeth stuck in to?
I'm really looking forward to supporting existing volunteers and to help new ones get started. I am keen to assist volunteers in gaining confidence and maybe progress up a survey level on their surveys. I'm also excited about providing ways in which we can all connect and feel part of a community through training opportunities, virtual meets and encouraging people to share their experiences through whatever medium they feel comfortable with. There is an opportunity for me to develop links with Islands, which given my previous wonderful Island living experiences sounds like a great challenge.
Are there any parts of the UK where you'd really like to see more people getting involved?
Having looked at the squares on the map, there are certainly a lot in Scotland that are still to be taken up, as well as Cumbria, Yorkshire and Snowdonia. It would be lovely to see these squares taken up by either locals or people who regularly holiday in those areas. It could be  a great challenge for regular visitors to take up squares there and really get to know and give back to the areas they love to visit.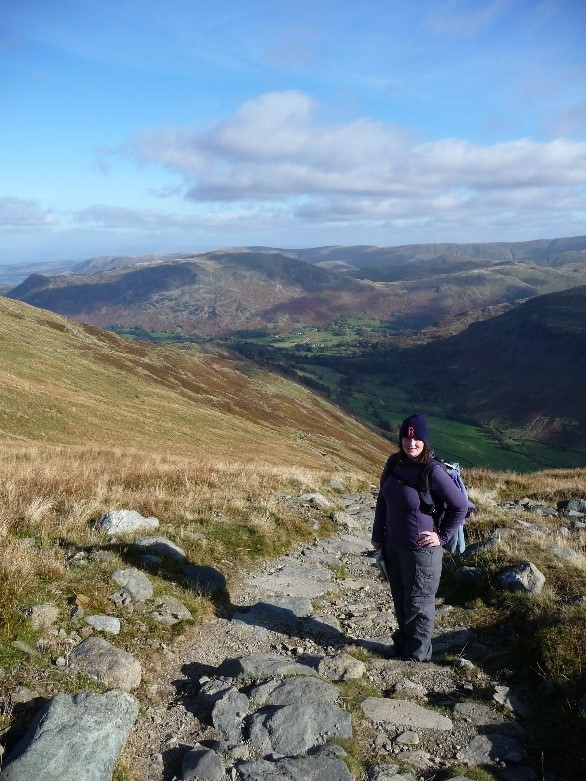 What exciting plans are afoot for the NPMS in the coming season?
We are very excited to illustrate just how important the volunteers hard work has been and continues to be.  The data collected has led to the early stages of a National Biodiversity Indicator, which will be a vital strategic tool in monitoring and protecting our habitats. These early results are beginning to show a picture of what our wild plants are doing and how they are responding to pressures such as climate change.  The scheme is in its 6th year and is really demonstrating itself to be a vital data set and methodology, which is only possible by the extreme dedication of the volunteers that make it happen.
We are also very excited to be delivering a blended training approach with a mix of face to face and virtual events. Despite the obvious difficulties that 2020 has brought to everyone including the scheme, the success of the virtual training sessions has been wonderful. There has been excellent feedback so we will continue to use virtual training events to enhance the scheme. We are hoping to develop more training on particular habitats for example grasslands, arable field margins, coastal and freshwater. We are always looking for suggestions on training and support so that we can provide the best experience for everyone involved.
Do you have any goals you've set yourself for the year ahead? i.e. When we get to the end of the season, what would make you sit back and think yes, job well done?
Because 2020 has been such a challenging year, I would love by the end of 2021 to have re engaged and enthused as many existing volunteers as possible. It would be great to see volunteers engaging to take part in surveying, training and submitting data so that any initial dip in activity due to Covid will have picked back up. I would love to look back and feel like we have delivered a varied training programme that was accessible and inclusive, and that resulted in a boost in moral, confidence and greater community connections. I would be thrilled if I could assist in making the initial plot set up and process feel achievable to all. This would be even more successful if we could support volunteers to assist others in this process so we can all learn from each other. When Rachel returns from Maternity leave, I would be very satisfied if she feels the project has been well cared for and thriving.