Submitted by

NPMSSupport

on Fri, 23/09/2016 - 11:47
It has been a fantastic second year for the NPMS. We've pulled in some great numbers:
Over 1200 people taking part
26 training workshops delivered to over 240 volunteers
19 new NPMS Mentors trained and providing local support
Over 600 people passing on their feedback via the questionnaire
I have had a wonderful year getting to meet and chat to more of you and learning lots along the way. I was lucky enough to attend some of the workshops ran by our external trainers this year, I've even started to get my head around grasses! These workshops were funded by the Tomorrow's Biodiversity project and their funding has dramatically enriched the training programme this year.
Here's Nick talking to us about inland rock outcrops as well as a huge array of other habitats that can be found at the National Trust's Calke Abbey: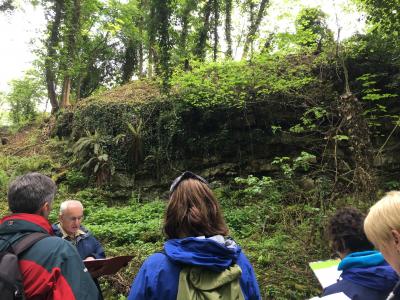 The feedback questionnaire has revealed some wonderful insights about our volunteers with over 60% of you taking part in both 2015 and 2016 that begins to hint at the dedicated nature of the people that take part in biological recording.
We are thrilled with the number of new faces – almost a third of our volunteers were interested in the outdoors but hadn't surveyed before. I hope that the NPMS can provide another excuse for getting those boots on and getting outside.
What can we look forward to in 2017?
A training programme to deliver the gaps in skills identified by volunteers themselves
Further support for the NPMS Mentors to build their local networks of volunteers
A big recruitment drive – let's reach that 2000 volunteer target – if you know anyone who is interested in wild plants – get them signed up!
Thank you so much to everyone who is taking part already it has been a joy working with you this year. Don't forget to please submit your data by the 1st November and if you have any questions email support@npms.org.uk