Submitted by

NPMSSupport

on Tue, 12/11/2019 - 09:38
At the start of autumn 2019, the Department of Agriculture, Environment and Rural Affairs (DAERA) appointed a new scientific officer who will oversee the National Plant Monitoring Scheme (NPMS) in Northern Ireland; Abigail Maiden.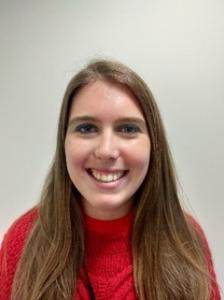 Can you tell us about yourself – what were you doing before you came to the DAERA?
Before joining the NIEA I graduated, in 2018, with a 1st class in BSc (Hons) Applied Zoology and Conservation from Cornwall College Newquay, Plymouth University. My university experience entailed a mixture of field and laboratory studies although my honours project involved studying the ecological impacts of solar farms on vegetation, small mammals and birds compared with local crop farmland, in Hampshire, England in collaboration with the Hawk Conservancy Trust.
After graduating I moved to Northern Ireland and love exploring the beautiful countryside with my family. Additionally, in my spare time I am training to obtain a British Trust of Ornithology (BTO) bird ringing licence. Furthermore, prior to starting with the DAERA, I worked as a production supervisor at Almac Clinical Services for 11 months which provided me with experience managing people which I am very excited to apply, along with my ecological experience, to facilitating the NPMS in Northern Ireland.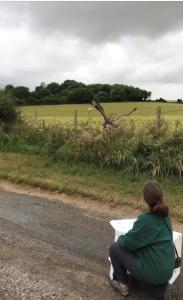 What does your new role in the DAERA entail and how will you be involved with the NPMS?
My new role as a scientific officer in the Biodiversity and Conservation Science Unit is very varied. It entails a mixture of conducting habitat surveys, wetland bird surveys (WeBS) and managing, mapping and analysing survey data using ArcGIS, in order to facilitate the management of Northern Ireland's protected areas. For the NPMS I plan to organise local training events, provide assistance to the NPMS mentor scheme and work alongside other partner organisations. One of my first tasks will be to produce a 5 year report of the contribution Northern Ireland's volunteers have made to the scheme. Thank you all for your continued efforts!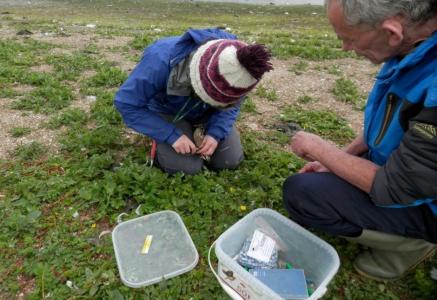 How do you foresee yourself supporting the NPMS volunteers in Northern Ireland?
The main ways I plan to support volunteers in Northern Ireland is by being very accessible to contact regarding any Northern Ireland NPMS related queries via email (Abigail.Maiden@daera-ni.gov.uk). Additionally, I plan to organise with the help of the Centre for Environmental Data and Recording (CEDaR) and attend training events alongside developing the mentor scheme with the aim to increase volunteer's survey skills, identification skills and confidence in their own ability in order to get good quality data returned from allocated squares. Furthermore my attendance at training events will provide volunteers with the opportunity to ask queries and give feedback to improve the scheme in person.
I am very excited to be a part of the NPMS as I feel without citizen science schemes like this it would be impossible to get the amount and wide spread distribution of data required to obtain an overview of UK habitats and species and to start identifying vegetation trends across the UK. It is also very important because the NPMS predominately surveys the wider natural environment. Therefore, volunteers of the NPMS play a vital role in filling in key knowledge gaps of what is happening to the environment outside of designated protected areas and provides scientific evidence to facilitate management and conservation decisions. Furthermore, I feel this scheme provides an excellent opportunity for volunteers to get out in nature and explore.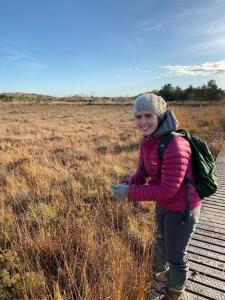 What are the plans for the NPMS in Northern Ireland for the next field season?
Next field season brings exciting new opportunities for the NPMS in Northern Ireland as I plan to organise a range of training sessions, in conjunction with CEDaR, covering topics from survey methodology to specific vegetation group identification such as grasses. I also aim to have these sessions rolled out in a wide range of locations in order to make them more accessible to all volunteers across the country. I also plan to build the mentor network in Northern Ireland, as currently only 1 person (Lorna Somerville) is listed. Thank you Lorna! The idea behind building the mentor network is to increase the time mentors are available to help volunteers and also to increase their geographic coverage throughout Northern Ireland. If you are interested in becoming a mentor or would like to find out more of what it entails please do not hesitate to contact me. Another objective for the NPMS in Northern Ireland is to create more of a community feel behind the data collection with the idea of encouraging volunteers who have allocated squares to go out, survey them and input their valuable data.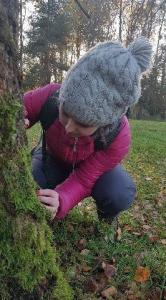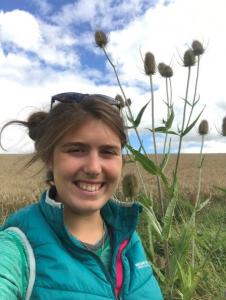 Thank you all for reading and for your continued survey efforts – I look forward to working with you this field season.