Robust research on and monitoring of plant species, the life-supports of our habitats and ecosystems, are essential in understanding the effects of growing pressures on our habitats and landscapes.
Supported by hundreds of dedicated citizen scientists, heading out annually to conduct botanical surveys at their allocated sites. The long-term surveys by the National Plant Monitoring Scheme in random 1 km squares continue to provide a growing dataset across the UK, enabling us to study the abundance and diversity of plants through time, across 30 different semi-natural habitats.
This spring, the NPMS partnership has released the second in its series of NPMS Annual Reports.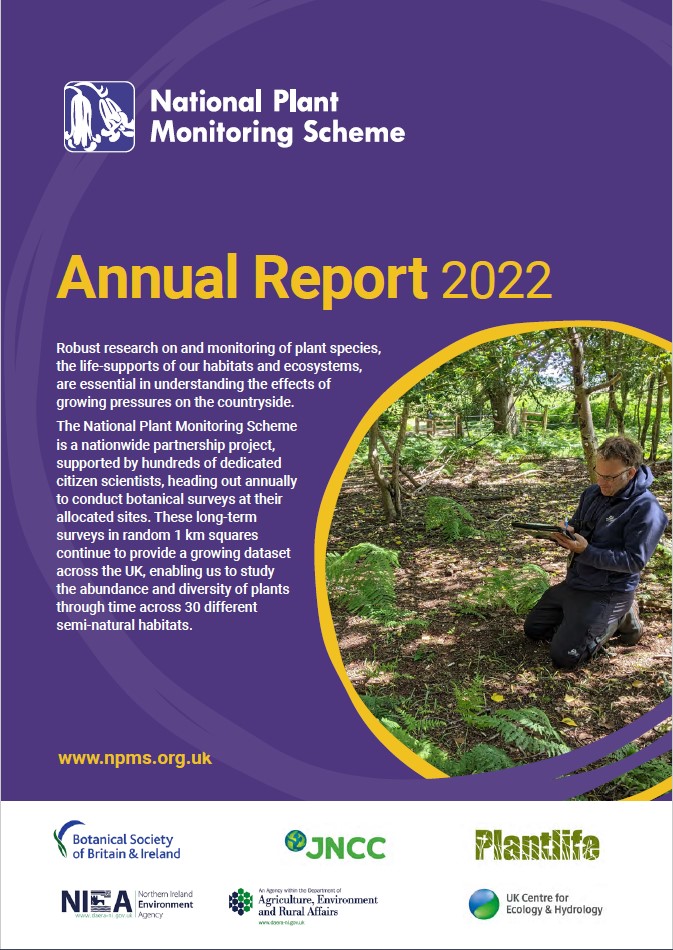 NPMS Annual Report 2022
Providing an overview of survey coverage and records since the scheme began surveys in 2015 and highlighting the 2022 survey season; This report also provides insights and updates into ongoing and current analyses of NPMS data along with how NPMS data is shared and available for research. This latest report also provides an overview of recent volunteer engagement with the scheme and includes news and updates emerging from the partnership.