Built on partnership and government-funded research, the National Plant Monitoring Scheme is providing a growing dataset across the UK, with the help and dedication of hundreds of trained citizen scientists carrying out surveys annually. These long-term botanical surveys enable us to investigate the abundance and diversity of plants within 30 different semi-natural habitats. They help us to understand their health whilst also investigating growing pressures on our environment.
This spring, the National Plant Monitoring Scheme has released the first in its series of NPMS Annual reports.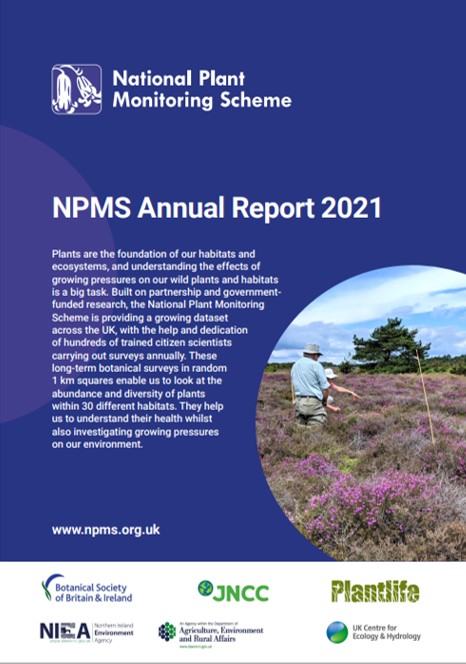 Providing an overview of survey coverage and records since the scheme's development and highlighting the preceding season; the NPMS Annual report 2021 also provides insights into ongoing and current analyses of NPMS data collected by dedicated volunteers. This latest report also provides an overview of recent volunteer engagement with the scheme and includes news and updates emerging from the partnership.
National Plant Monitoring Scheme (2022) NPMS Annual report 2021