Submitted by

NPMSSupport

on Fri, 27/03/2020 - 16:34
We hope that you and your loved ones are well at this difficult time.
Following the updated Government guidance issued on 23rd March in light of the current Covid-19 (novel coronavirus) pandemic. NPMS wishes to ensure that our guidance to volunteers and supporters is clear and reinforces guidance issued by the government. Your health, and the health of those close to you, is of upmost priority.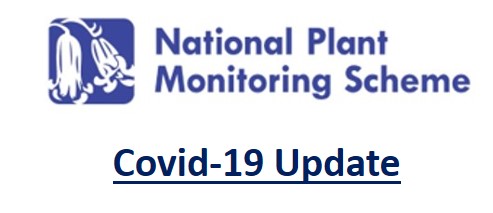 VOLUNTEER TRAINING: All face to face training events planned for this season have unfortunately been postponed for the time being.   We are looking to see how we can support volunteers to develop skills and keep connected digitally over the internet at this time – watch this space.
 
MENTORING: For now, mentoring support will happen digitally. We are also on Twitter @TheNPMS. By all means if you find anything useful or fun to share with other volunteers, such as training videos, articles, even fun anecdotes etc. just tag us and use the hashtag #NPMS2020. Let's support each other and keep connected this time.
 
SURVEYING AND MONITORING:  The government has stated that we should stay at home, except for very limited purposes. One exercise outing a day is permitted. We are asking you not to complete surveying and monitoring at this time until such time as these restrictions can be safely lifted. Please do not worry that your plots are not being covered temporarily if you are a current NPMS volunteer. We already understand that coverage will be reduced this year, but this is a long-term monitoring project and will not suffer unduly from this short-term crisis. The health of yourselves and your families is of much more immediate concern.
Our website: www.npms.org.uk is still active and you are more than welcome to visit, use our resources, even search for and request NPMS squares near you to take up when restriction have been lifted and we are over this difficult time. All guidance and resources are digital, should you wish to plan ahead.
 
We recommend that you continue to follow the UK Government's response to the situation at https://www.gov.uk/coronavirus
 
We will update this information in response to any new government guidance. Your health and well-being is important to us, so do please stay safe. We are still here answering your emails and calls. Please do get in touch with us at support@npms.org.uk should you have any queries.
 
Very best wishes from everyone in the NPMS team