In light of the current Covid-19 pandemic all face to face training events planned for this season have been postponed for the time being. Your health, and the health of those close to you, is of upmost priority.
The NPMS team have been developing a programme of online training materials and virtual meetings to support volunteers to develop skills and keep connected digitally at this time.
Here you will be able to access and download weekly instalments of supporting materials in your own time, around weekly themes you may be interested in learning more about or to use as a refresher – From NPMS methodology to habitat specific ID.
These will include themed presentations for download and links to further online materials. There will also be opportunity for registered volunteers to book onto online video call training on most themes. See here for more information and to book on to these limited sessions.
Themed materials will be released for all on Tuesdays weekly over the period 12th May – 8th September.
See below for the online training programme and material release dates.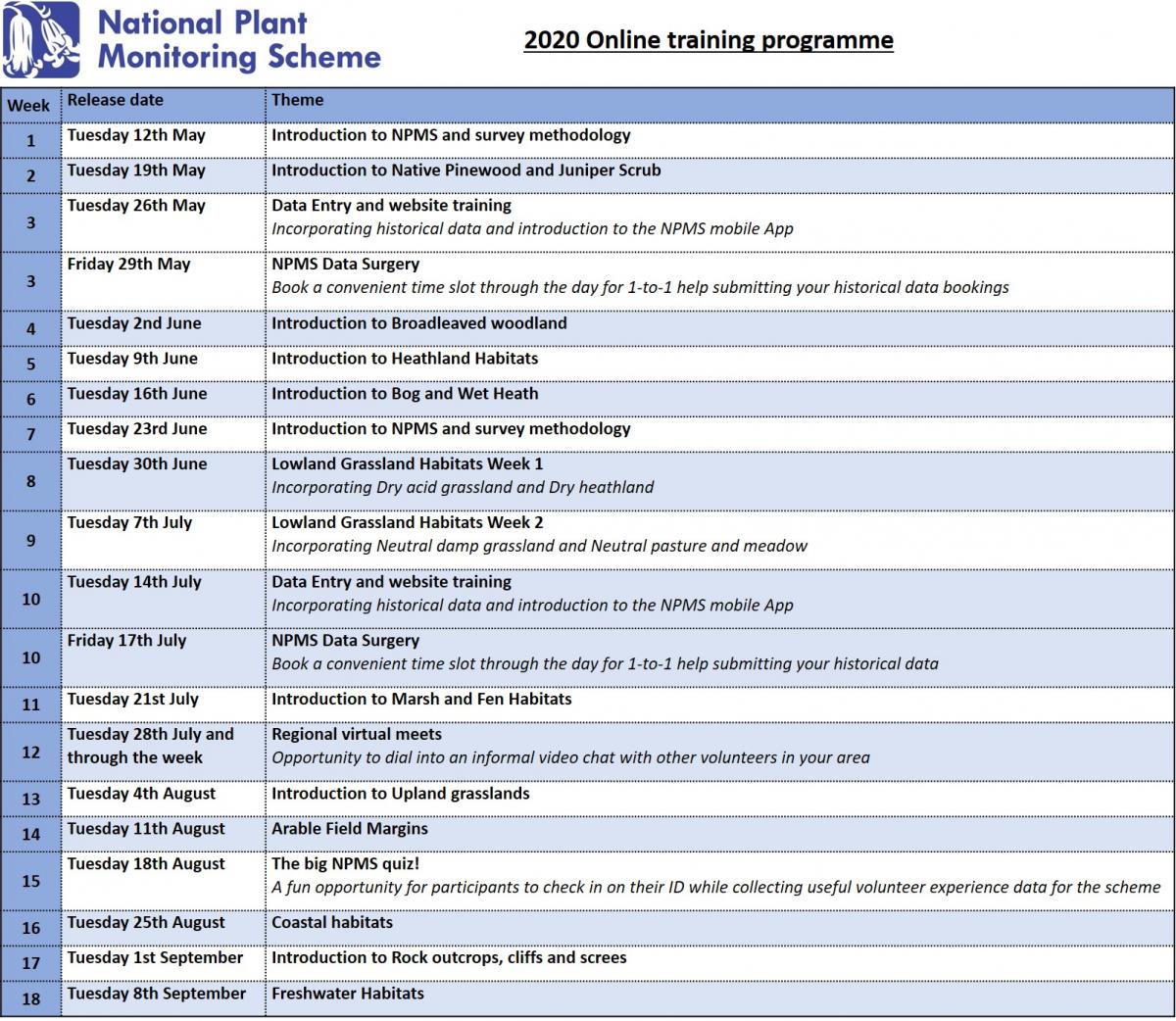 The online training programme can also be downloaded here.